The new publication of the Federal Office for Nature Conservation (BfN) contains not only the extensive data collection known from previous editions in the form of the reports of the federal states on the National Strategy, but also the decisions of the last EUROBATS Treaty Conferences from 2014 and 2018. This means that these resolutions are also easily accessible in German for authorities, practical nature conservation and all bat conservationists. The resolutions of the EUROBATS Agreement cover extremely important topical issues such as: light pollution, roost protection and wind energy development. Furthermore, guidelines and recommendations for action are derived from the decisions, e.g. on the methodologically standardised study of bats within the framework of species protection (link to the EUROBATS guidelines). The BfN script also includes the National Reports of Germany on bat conservation for the years 2010 to 2013 and 2014 to 2017.
Available online at: https://www.bfn.de/fileadmin/BfN/service/Dokumente/skripten/Skript573.pdf
A printed version can be ordered at the e-mail address Sekretariat-II-1@BfN.de or the phone number 0228 8491 1411 (as long as the stock lasts).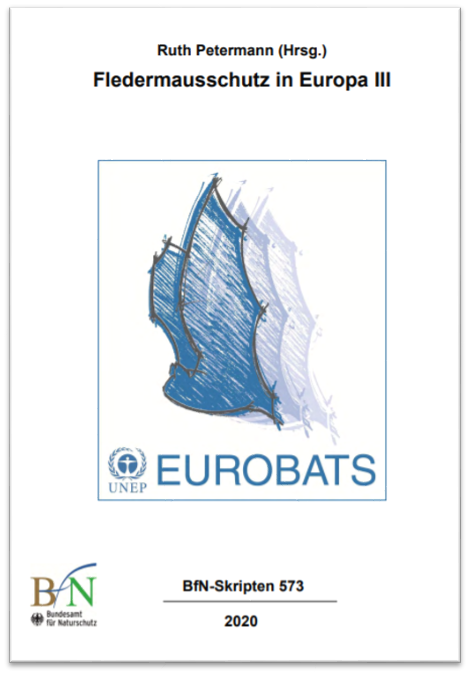 BfN Script "Fledermaussschutz in Europa III" released (German language)