Bianka Schubert
In order to recruit new volunteers for bat protection, NABU Saxony started the state-wide project "Quartierpaten für Fledermäuse gesucht" (translated: "Roost Godfathers wanted") in January 2018. The aim is to educate the human population more about the great relevance of bats and to find people who would like to look after a bat roosts in their spare time.
No matter if layperson or bat expert, individual person, group or institution – anyone who is seriously interested in long-term bat roost care can apply to become a roost godfather. Persons (or groups) who already own a bat roost on their property are eligible; or if they are interested to establish a new bat roost or looking for an existing roost within their action radius. The project thus addresses a very broad, interested public. Neither association ties nor special technical knowledge are required.
Prospective roost godfathers are supported by bat experts by getting an introduction to the subject of bat protection and control of the respective bat roost. Finally, they are to be enabled to independently carry out roost controls and collect data on bat populations. In this way, existing regional bat experts are relieved and naturalists find a way to get into the world of the nocturnal mammals.
Anyone who is interested in bats and their roost care can register as a godfather at www.fledermausschutz-sachsen.de, log in and later enter their observation data.
Flyer download: https://fledermausschutz-sachsen.de/media/fb_fledermausschutz-quartierpaten_web.pdf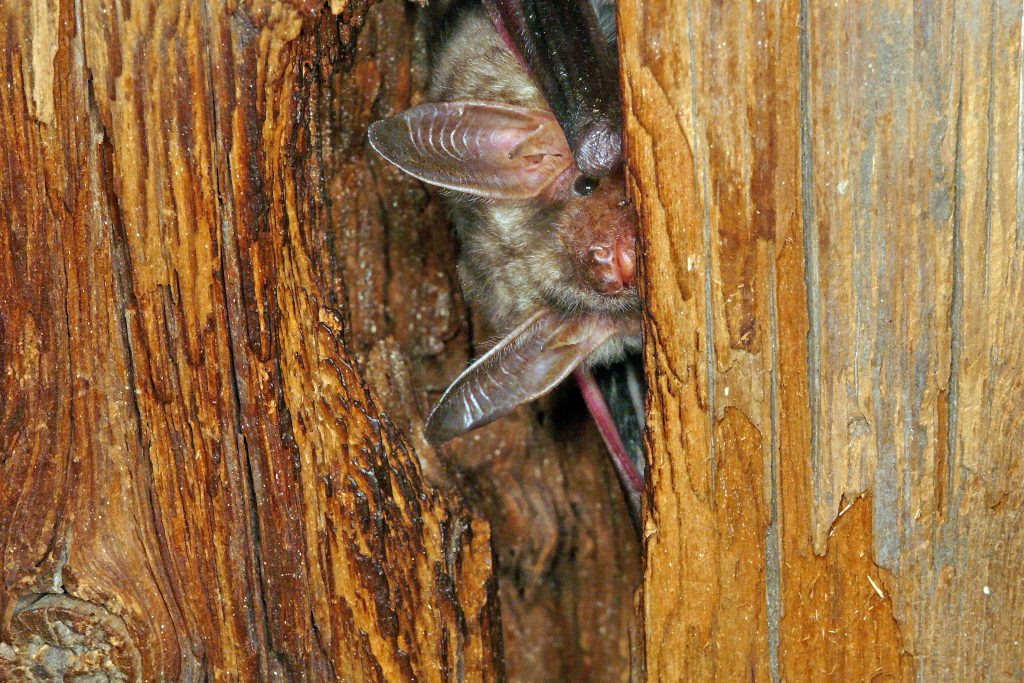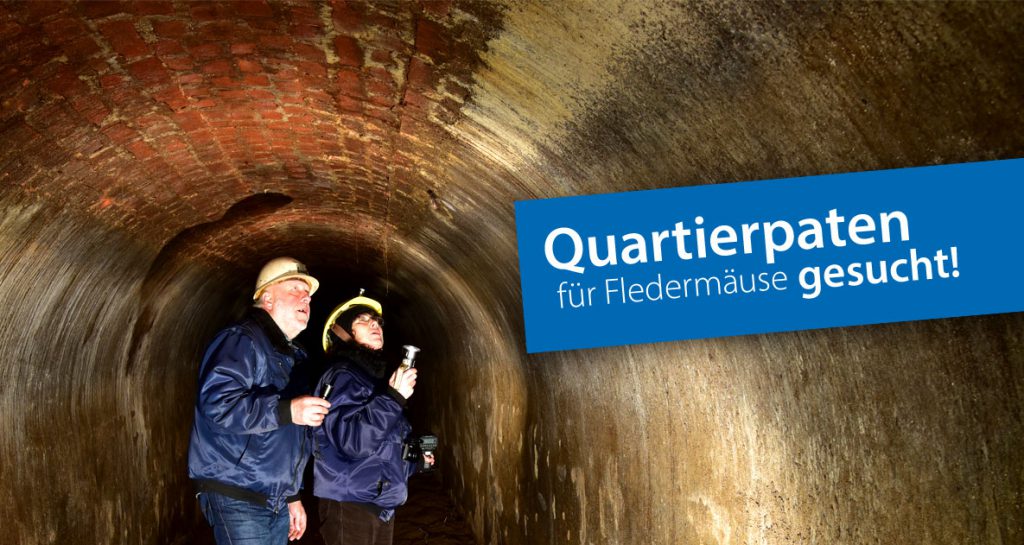 NABU Saxony is looking for bat roost godfathers